Principal's Message
---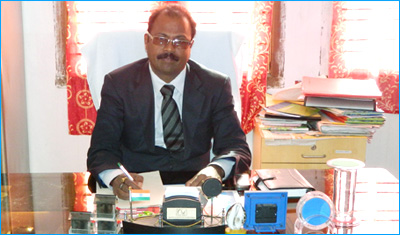 It really gladdens my heart to learn that days of hard labour has borne fruit as we have come up with our school website. An institution is not just a building made out of bricks and cement and education doesn't come by bumping one's head against the school house. Our institution focuses its attention on the all-round development of the child so that in coming years he/she can sustain and survive himself/herself in this rate-race competitive world . And for that to happen, St.Xavier's High School boasts of all those magnificent features and facilities which every parent dreams of in a dream school so that he/she has no option but put his/her child in it . Starting from airy and spacious classrooms to well equipped library, computer and science labs, from audio-visual rooms where children avail themselves of smart classes with ultramodern technique to cultural activities, sports, games etc, from lush green playground to pollution free environment, our school soars high and its prospects surely are in safe hands. And for the convenience of far-off students, hostel facility with special coaching for boarders is just the icing on the cake. A healthy mind resides in a sound body. We are not just concerned about the child's academic development but equally concerned about its health for which we hold health camp once a year with specialist doctors doing the needful. And most importantly, to nourish, nurture the future of these children a good number of qualified, experienced, skilled and caring teaching staff members is always ready to take pains because they very well know the destiny of these children is in their hands. Children above two find themselves eligible for Montessori-I and special entrance for children and consultation with parents are held to allow their admission. At last I owe my thanks to school management committee, my staff and parents who have extended their invaluable inputs which have culminated in the birth of this website. Hopefully, they will continue to lend their cooperation in the future.
Mr. Dibya Kishor Pradhan
Principal, St. Xavier's High School,
Keonjhar, Odisha.